DANCE FOR WORLD COMMUNITY 
Welcome to Dance for World Community's website. Please be aware that this website is intended to furnish useful information about the festival and other community programs to our local partners. Please stay tuned for our upcoming interactive website that will include many new features to engage our colleagues in the broader international landscape.
2017 DWC Calendar of Events 
March 19th – Talk About Dance

 

Join so for our next Talk About Dance, on Sunday, March 19th from 4:30-6:30pm. In partnership with New England Blacks in Philanthropy and the Cambridge Peace Commission, this Talk About Dance will feature a conversation on Dance, Race and Education. Joined by our panelists: Mariama White Hammond, Billy & Bobby McClain, and Tracy Heather Strain as well as moderator Bithiah Carter we will open up a dialogue around Dance, Race and Education. Particularly focusing on the interconnectivity between these three subjects as well as pull apart their differences. We sincerely hope you will join us for the conversation and refreshments following the event!
Register for the event! (Free & Open to the public)
3rd Annual DWC Cocktail Benefit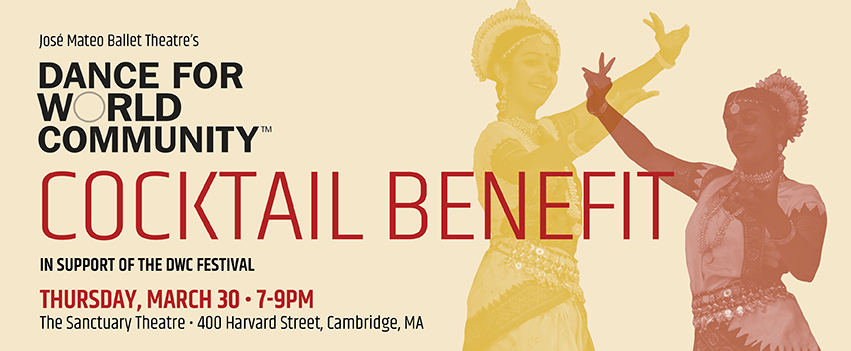 Join us for the 3nd Annual Dance for World Community Cocktail Benefit!A night of pop-up performances by our DWC partners, music, cocktails, hors d'oeuvres, raffles and a silent auction in support of Dance for World Community!
Click Here to Learn More & Purchase Tickets!
June 5- 10th- Dance For World Community Festival 
The Dance for World Community Festival Week is a celebration of dance in local community!  From Sunday, June 5-Saturday, June 10 Harvard Square will host discussions, film screenings and more!
Festival Week culminates in the Dance for World Community Festival on Saturday, June 10.  The Festival is a FREE, day long, indoor-outdoor festival featuring performances and classes by more than 90 New England-based dance groups! From African to Indian, from Ballet to Hip Hope, from Baroque to Modern – there is something for everyone to enjoy!  Children and adults of all ages are encouraged to watch performances, take classes and learn about non-profit organizations in our communities along Advocacy Way.
Dance for World Community is a project of Jose Mateo Ballet Theatre, a nonprofit ballet company and school located at 400 Harvard Street in Harvard Square, Cambridge.  Click here to learn more about JMBT.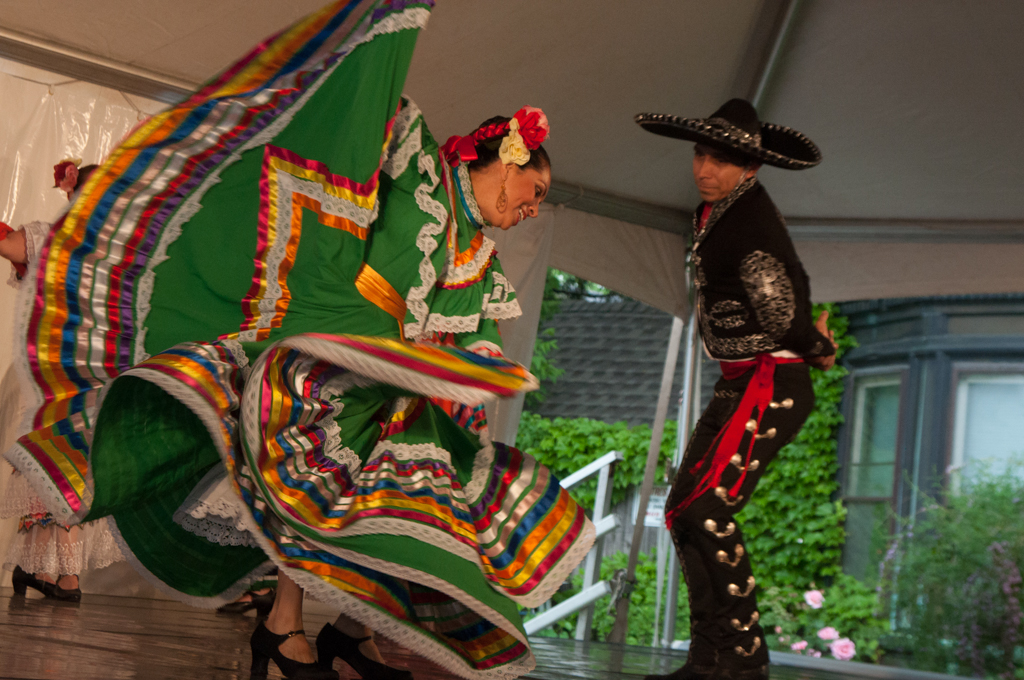 Become an Advocacy Parter!
The Dance for World Community Festival offers a unique opportunity for Boston-area nonprofits to connect with new audiences and get the word out about the incredible work they do in our neighborhoods.
On Festival day, June 10, 2017, nonprofit organizations will line Advocacy Way where they will have the opportunity to meet and mingle with Festival attendees and share their missions, raise money and sell merchandise.
Click here to learn more about how your nonprofit can participate!
Learn more about DWC Festival Week
Watch the video below to learn more about this innovative project designed to use the power of dance to create social change locally and beyond!